This is a private boardroom conversation led by CACC Director & Treasurer, Lesley Gillespie, Co-Founder of Bakers Delight as the CACC welcomes to Australia guest of honour Mairead Lavery, President & CEO of Export Development Canada.
We will be discussing amongst peers the current challenges with leadership diversity. Are we actually making progress or have we come to a stand still? What can we learn from leaders across Canada & Australia? How do we move from the token hire to the tipping point where change gathers momentum? What actions can we take today as business leaders to contribute to lasting change?
THIS IS AN INVITATION ONLY BOARDROOM BRIEFING. To enquire please email: events@cacc.com.au
EVENT HOSTED BY

INTERNATIONAL GUEST OF HONOUR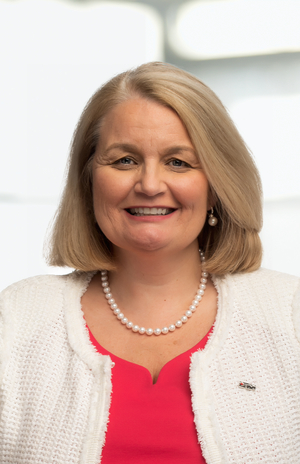 MAIREAD LAVERY, President & CEO – Export Development Canada
Mairead Lavery joined Export Development Canada in 2014 as Senior Vice-President for Business Development. From day one, she has been a passionate promoter of the Crown corporation and Canada's exporters. Appointed President and CEO on February 5, 2019, Mairead is determined to see EDC help thousands more Canadian companies "go, grow and succeed internationally."
Prior to EDC, Mairead held numerous executive roles at Bombardier. During sixteen years, she managed large and complex portfolios, including Finance, Strategy, Business Development and Business Transformation. Since coming to EDC, her focus has been on expanding the Crown corporation's impact on behalf of Canadian exporters by understanding their needs and championing their objectives here in Canada and in markets around the world.
Mairead is committed to social and environmental responsibility, addressing in particular the challenges of climate change, human rights and gender equity. She also believes in the imperative of a diverse and culturally inclusive workforce.
Mairead is also the first woman to occupy EDC's chief executive role in its 75-year history.
A native of Northern Ireland, with a degree in Management and Accounting from Queen's University Belfast, Mairead is a Fellow of the Institute of Chartered Accountants in Ireland. In 2015, shortly after joining EDC, Mairead experienced another very personal and proud landmark when she became a Canadian citizen.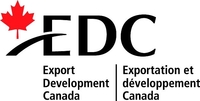 ABOUT EXPORT DEVELOPMENT CANADA (EDC)
Export Development Canada is Canada's financially self-sustaining export credit agency. We are dedicated to helping Canadian companies, of all sizes, go, grow and succeed beyond our borders. We provide insurance and financial services, bonding products and small business solutions to Canadian exporters and investors and their international buyers. We also support Canadian direct investment abroad and investment into Canada. With a representation on the ground since Nov 2017 in Sydney, EDC is better positioned to assist Canadian companies in exploring partnerships that extend into the Asia Pacific markets.
EDC is proud to join the Women's Empowerment Principles community and signal our commitment to foster best business practices that empower women. @empower_women @WEPrinciples #WEPs #flexforempowerment
---
HOST
LESLEY GILLESPIE, OAM
Co-Founder & Director, Bakers Delight & COBS Bread
Lesley Gillespie is Co-Founder of Bakers Delight, a 680 plus bakery franchise network across four countries; Australia, New Zealand, Canada and the United States. Bakers Delight will be celebrating its 40th birthday in May 2020.
Her achievements include being a finalist in the 2004 Prime Minister's Award for Community Partnerships, receiving the 2002 Boroondara Citizen of the Year (shared with her husband Roger), an OAM in 2006 and a Fellowship from Monash University in 2013 where she gained an Honours Degree in Science and a Diploma of Education. The association with Monash continues with Lesley chairing the Philanthropy Advisory Committee for the World Mosquito Program which is based at Monash and has the aim of eliminating Dengue Fever from the world.
In 2008 Lesley and Roger were inducted into the Hall of Fame at Swinburne University's Australian Graduate School of Entrepreneurship. In 2014 Lesley began her role as Chair for the Swinburne's Business School Industry Advisory Board a role she continues with to this day. Added to this, she was awarded an Honorary Doctorate in Business from this University in August 2018. In 2014, Lesley and Roger (Co-Founder Bakers Delight) were honoured as Champions of Entrepreneurship at the EY Entrepreneur Of The Year™ Southern Region awards.
---
AGENDA
7:30 AM – Check-In / Arrival
7:45 AM – Plated Breakfast Served
8:00 AM – Guest of Honour Keynote followed by Roundtable Discussion
9:30 AM – Boardroom Briefing Closes