Leading Through a Pandemic
CACC's Inaugural Australia Canada Trade Summit
16 – 18 November 2021 (AEST)
November 15 – 17, 2021 (EST)
In this inaugural Australia Canada Trade (ACT) Summit, the CACC is proud to host the first of five sessions.
SESSION ONE
At the start of the decade Australia was battling devastating bushfires that engulfed the nation and captured world wide attention. Then came the floods and not long after COVID-19 arrived and has thrown the entire world into a once in a lifetime event. The unfolding of the pandemic and the government's critical response to this global crisis has put Australia & Canada into the spotlight at how our society is managing this evolving health and economic crisis. Government has had to work together like never before as they lead our society through these uncertain times. Having to look at our existing plans, structures and systems to determine what needs to be changed, fixed or built to improve the way we live our lives now and in the years that follow.
In this inaugural Australia Canada Trade (ACT) Summit, the CACC is proud to host the first of five sessions with distinguished speakers who has led with hard work, compassion and trust. Find out what it means to lead during these unprecedented times.
This event is for:
Canadian exporters and investors into Australia
Australian exporters and investors into Canada
Partners who can support these Canadian & Australian investors and exporters
Business people interested in a Canadian and Australian perspective on current economic affairs and how to operate within these changing realities.
KEYNOTE REMARKS

Consul General for Canada in Sydney
Mr. André François Giroux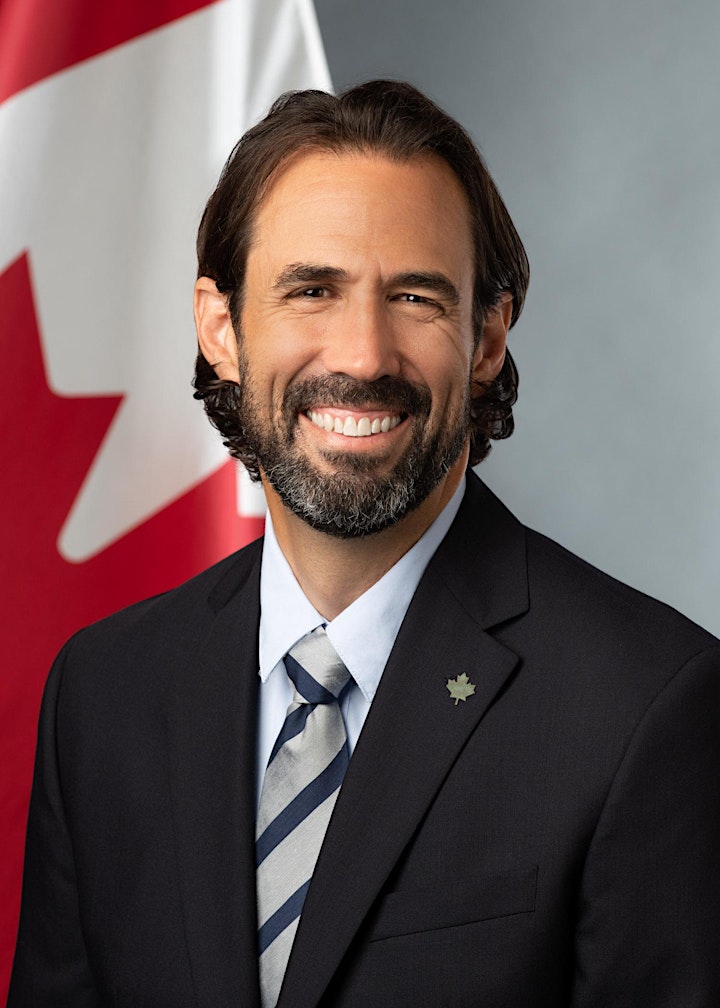 André François Giroux (LLB [Civil Law], University of Montréal, 1992; LLM [International Business Law], McGill University, 1994; LLM [European Community Law], College of Europe, 1995; MBA, University of Montréal, 2001) joined the Department of Foreign Affairs and International Trade in 1995.
He served abroad at the Permanent Mission to the United Nations in New York (1996 to 1999), in part during Canada's term on the Security Council, and as counsellor at the Embassy to France (2004 to 2008).
In Canada, he has had assignments in the International Trade Law Bureau, in the International Economic Relations and Summits Division and in the Office of Protocol.
From 2008 to 2010, he was director of the Non-Proliferation, Disarmament and Space Division, and from 2010 to 2012, director of the Office of the Deputy Minister of Foreign Affairs.
Most recently, Mr. Giroux was the NAFTA secretary and director of the Trade Agreements Secretariat, after having served as ambassador to Denmark from 2012 to 2016.
Mr. Giroux is presently the Consul General of Canada in Sydney (Australia).
MODERATOR
Chief Executive Officer
Canadian Australian Chamber of Commerce
Melissa Wharton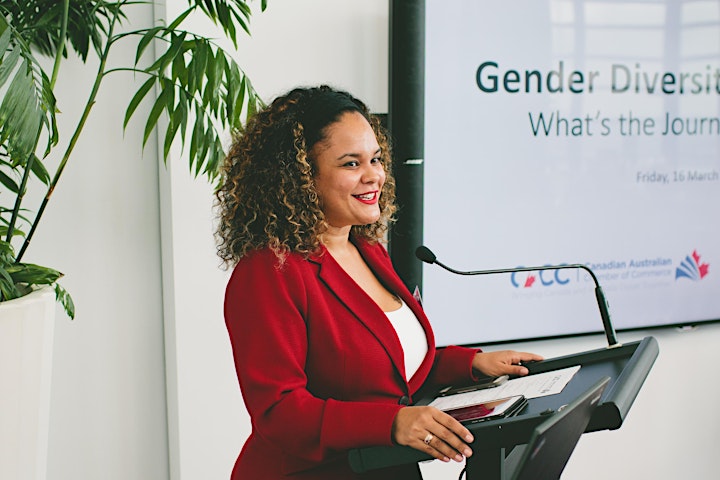 As CEO for a not-for-profit volunteer-based organisation, Mel leads the mission to promote trade & investment between Canada & Australia. The CACC is one of the few bilateral international Chambers that have a presence and operations in both countries.
Previously, Mel relocated to Sydney from Melbourne in 2013 to assist a franchise network through significant organisational change. At the same time, Mel also lead the HR function for a sister QSR startup. When capital raising was completed in 2014 the portfolio was relocated to the major shareholder. She joined the CACC in 2015.
Originally from Vancouver, Canada, Mel lived in Toronto for 7 years before becoming an Australian citizen in 2013.
Mel is proud of her Caribbean heritage and currently resides on Bidjigal Land part of Eora Nation.
SPEAKERS
Director, Community & Customer Experience
Indigenous Business Australia
Stella de Cos
ABOUT INDIGENOUS BUSINESS AUSTRALIA
IBA's vision is for a nation in which Aboriginal and Torres Strait Islander people are economically independent and an integral part of the economy.
IBA was created to assist and enhance the economic development opportunities of Aboriginal and Torres Strait Islander people across Australia.

__________________________________________________________________________________________________
Director, Chief Diversity Officer
Export Development Canada
Richard Pinnock, MBA
Bio to Follow.
ABOUT EXPORT DEVELOPMENT CANADA
Export Development Canada (EDC) is a Crown corporation dedicated to helping Canadian companies of all sizes succeed on the world stage. EDC equips them with the tools they need – the trade knowledge, financial solutions, equity, insurance, and connections – to grow their business with confidence. This in turn, creates jobs and increases prosperity at home.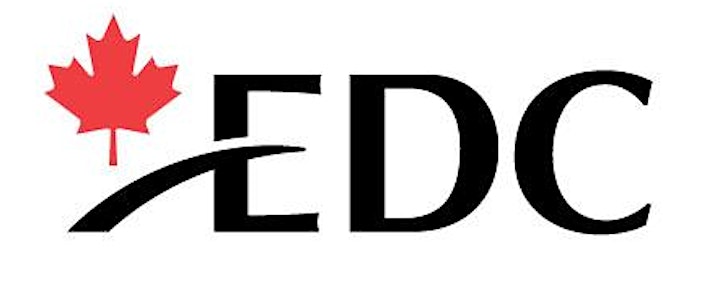 __________________________________________________________________________________________________
AGENDA
Australian Eastern Standard Time – Tuesday, 16 November
8:30AM – EVENT OPENS
8:30AM – CACC WELCOMING REMARKS
9:55AM – CLOSING REMARKS
10:00AM – EVENT CLOSES
Canadian Eastern Standard Time – Monday, November 15
4:30PM – EVENT OPENS
4:30PM – CACC WELCOMING REMARKS
5:55PM – CLOSING REMARKS
6:00PM – EVENT CLOSES
The Canadian Australian Chamber of Commerce (CACC) is a non-profit, volunteer based organisation that aims to bring businesses together to facilitate a strong environment for economic trade and investment between Canada and Australia.
Start Date (Austalia) :
Start Time (Austalia) :
Start Date (Canada) :
Start Time (Canada) :
Organizer :
Register Now