EVENT POSTPONED TO NOVEMBER 2018 – DATE TO BE CONFIRMED
Since the first international students arrived post World War II, the Australian international education sector has been growing steadily to the 600,000 plus student-visa holders onshore today. In addition, many more are studying at offshore campuses run by Australian education providers. The industry is estimated to be worth over $30 billion to the Australian economy, and employs over 130,000 workers, making it Australia's third biggest export market. 
For a glimpse inside this thriving industry within Australia & Canada, please join us as respected industry leaders  share their thoughts on:
the predominate reasons for ongoing success;
possible threats to Australia's success – including the growing Canadian market & policy turbulence;
diversifying the market;
effects on other industries such as tourism, etc.;
and candid 'where to now' insights.
This event is aimed at anyone involved in the education industry, including education provider management, marketing & administration personnel, education agents, academics, and policy-makers.
This evening is additionally suited to anyone interested in take-aways that can be applied to their own industries.
HOSTED BY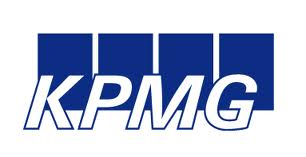 MODERATOR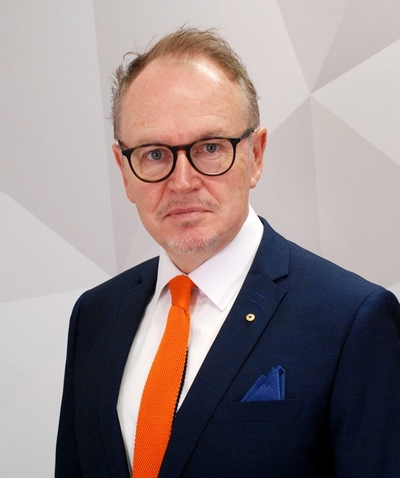 STEPHEN PARKER
National Education Sector Leader, KPMG
Professor Stephen Parker AO is a partner in KPMG Australia, where he is the National Education Sector Leader. He is also an Honorary Professorial Fellow at the University of Melbourne and an Emeritus Professor at the University of Canberra. Prior to joining KPMG in February 2017 Stephen served over nine years as the Vice-Chancellor and President of the University of Canberra.
His previous roles include Senior Deputy Vice-Chancellor at Monash University, Dean of Law at Monash University, Professor of Law at Griffith University and Reader in Law at the Australian National University. He began his career as a practising solicitor, whilst also lecturing at University College Cardiff. Stephen moved to Australia from the UK in 1988. He graduated with honours in Law from the University of Newcastle upon Tyne and a Doctor of Philosophy from the University of Wales. He is admitted to legal practice in England and Wales, the ACT and Queensland.
Stephen was made an Officer of the Order of Australia (AO) as part of the Australia Day Honours in January 2014 for his distinguished service to tertiary education through administrative, academic and representational roles, and as a leader in the growth and development of the University of Canberra.
SPEAKERS PANEL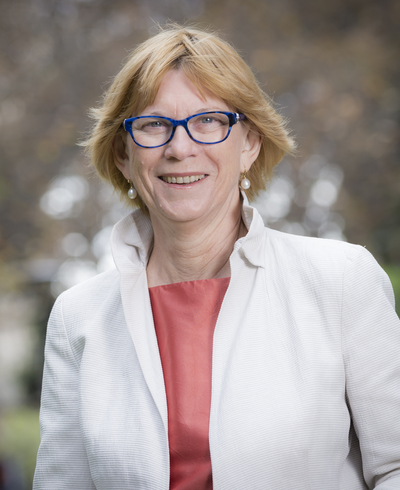 HELEN ZIMMERMAN
Member, JOBS FOR NSW BOARD
Helen Zimmerman has worked in leadership roles in Australian public and private education for over 40 years. For the last 13 years she held executive roles with Navitas Ltd, an Australian top 200 Company and global education provider. Prior to joining Navitas Helen was the Managing Director of the ACL group of companies, the largest private provider of English language education in Australia.
Helen is a member of the Jobs for NSW Board, a member of the NSW State Advisory Council of CEDA, and from 2015 to March 2018 was a member of the NSW International Education Advisory Board. She chairs the Australian Government's Tuition Protection Service Advisory Board. She is a former President of the International Education Association of Australia, and past board member and chair of the Australian Business and Community Network. Helen is an Honorary Senior Fellow of the LH Martin Institute of the University of Melbourne and chair of Melbourne University's Language Testing Research Centre Advisory Board.  
In 2000 Helen won the Private Sector Award for the Telstra NSW Businesswoman of the Year.   In 2010 she was one of five national finalists for the award of Leading CEO for the Advancement of Women. In 2017 she was awarded the International Education Association of Australia's Distinguished Contribution Award for a colleague who has led ground breaking initiatives to improve international education in Australia.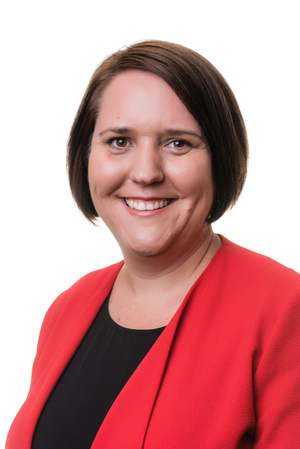 REBECCA HALL
Senior Industry Expert, International Education, AUSTRADE
Rebecca Hall leads Austrade's engagement in promoting Australia's international education sector. As the Senior Industry Specialist, International Education, Rebecca forms part of the Trade and Investment Senior Leadership team, engaging across the Austrade global network and sector. She oversees Austrade's AIE2025 strategy and Austrade services to support international education sector sustainability.
Prior to joining the Australian Government Rebecca led international education strategy for both the Queensland and Victorian Governments. Rebecca's career in international education was sparked by her experience as a JET Programme participant in 1996. Since returning to Australia in 1998 she has contributed her skills and passion for international education through roles in economic development, international relations, strategy development and industry engagement. Uniquely, she has worked across local, state and federal governments, peak bodies and education providers.
Over the past decade, her not-for-profit board experience includes appointments to International Education Association of Australia (IEAA), Australian Institute of International Affairs (AIIA) Queensland Branch and the Queensland Overseas Foundation (QOF) and as board member and deputy chair of AFS Intercultural Programs Australia. In 2017 Rebecca was awarded the International Education Association of Australia's (IEAA) Leadership Award for her contribution to the sector.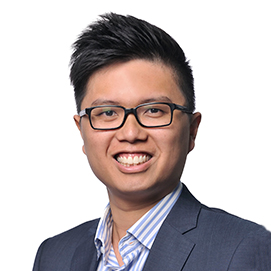 JONATHAN CHEW

Principal, NOUS GROUP
Jonathan specialises in public policy, strategic analysis and program reviews; with a focus on the international education sector.  He has led the research, analysis, modelling and consultation components of tertiary funding and financing, policy analysis, program design and delivery projects.  He has worked with tertiary education and training providers to investigate levels of unmet demand, benchmark delivery profiles and market share, review internal and external projections, and identify opportunities for expansion and growth.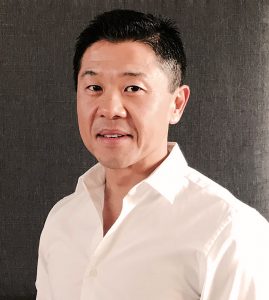 DAVID YOO
Principal Executive Officer, AUSTRALIAN PACIFIC COLLEGE
David Yoo is a passionate educator and a strong advocate for international education for nearly 25 years. He is a founder, current Board member and Principal Executive Officer of APC Education Group comprising of Australian Pacific College, English Unlimited and Australian Pacific Travel and Tourism, collectively enrolling over 11,000 international students per annum currently across 8 campuses in NSW, QLD and VIC.
Formerly an accountant with Ernst & Young with extensive experience in audit and business services to small and large businesses and institutions including Kambala School,  Coca-Cola, Jones Lang Wootton, Ramsay Health Care and Wesley Mission. He has served on various industry advisory and State committees over the years, including Austrade, Department of Education and Training, Australian Council for Private Education and Training and English Australia NSW Branch, and currently serves on Advisory Council of the National ELT Accreditation Scheme (NEAS) in Australia.
***************************************************
AGENDA
5:30 PM – Check-In/Networking (Canapes & Refreshments Served)
6:00 PM – Welcoming Remarks Followed by Panel Discussion
7:00 PM – Q&A
7:30 PM – Networking
8:00 PM – Event Closes