Intelligent Cities – What does the future look like?
Please join the CACC for an exciting discussion on what future Intelligent Cities will look like. This luncheon panel discussion brings together stakeholders and experts on the development, implementation and financing of Intelligent cities.
Issues to be discussed include:



What are some examples of successful intelligent cities around the world and what are the benefits?



Along with benefits, what are the challenges of living in an smart/intelligent city?



What is Sydney doing to become an intelligent city of the future? 




How do you manage data collection, privacy issues and cyber security in an intelligent city?



EVENT HOSTED BY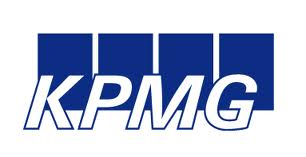 MODERATOR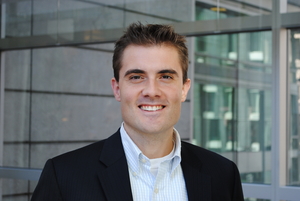 JEAN-ÉTIENNE LEROUX, Managing Director, Australia & New Zealand, CDPQ
Jean-Étienne Leroux is Managing Director, Australia & New Zealand on the Infrastructure team of Caisse de dépôt et placement du Québec (CDPQ) since 2006. While heading the office of CDPQ in Sydney, he has a mandate to develop a portfolio of quality infrastructure holdings in Australia, and to manage specific assets within the portfolio, including the Port of Brisbane, Trangrid and Plenary Group, for which he led the acquisition processes. Jean-Étienne joined CDPQ in 2001. In this capacity, he has led transactions and managed investments, notably in the following sectors: social infrastructure; public transportation; water; energy infrastructure; utilities; toll roads; airports and ports. Jean-Étienne is on the board of directors of Transgrid, the Port of Brisbane and Plenary Group, and has previously served on the boards of InTransit BC (British Columbia, Canada), the Budapest Airport, South East Water (United Kingdom) and on the Oversight Committee of Fiera Axium Infrastructure (Québec, Canada). Jean-Étienne holds a Bachelor of Business Administration (with concentrations in Finance and Quantitative Methods) and a Masters of Financial Engineering from HEC Montréal. He is a CFA charterholder and a member of the AICD.
SPEAKERS PANEL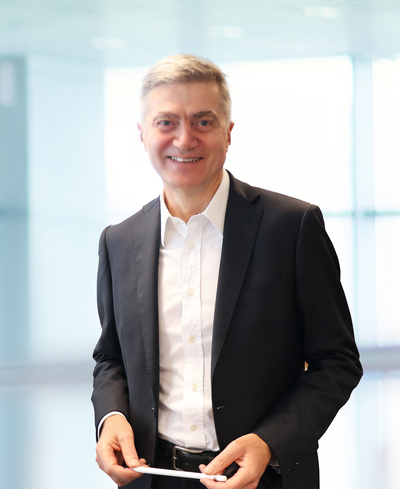 GUY TEMPLETON,  President and CEO, Australia and New Zealand, WSP
Guy Templeton leads WSP in Australia and New Zealand, and is a member of the global executive. WSP is a Toronto-listed professional services engineering firm, employing 48,000 people in 41 countries, to design and connect the cities of tomorrow. WSP's expertise spans the Transportation, Property, Resources, Water and Power sectors, and the company also provides Environmental services. Prior to WSP's acquisition of Parsons Brinckerhoff from Balfour Beatty, Guy led various services and construction businesses for the Asia Pacific region.
His experience includes serving as Chief Executive of Minter Ellison Lawyers and as Managing Partner at PA Consulting Group. While at PA Consulting, Guy led the global telecommunications and media practice, and had joint responsibility for the global financial services, manufacturing, and strategy and marketing practices, from a base in Hong Kong.
Guy held earlier management and engineering positions at TNT and NEC, and with electricity and telecommunications providers. He is a Member of the Australian School of Business Advisory Council at UNSW, an Adjunct Professor and Member of the Vice Chancellor's Advisory Board at UTS, a Fellow of the Australian Institute of Company Directors and the Institute of Engineers Australia. Guy is married to Debbie, with two children.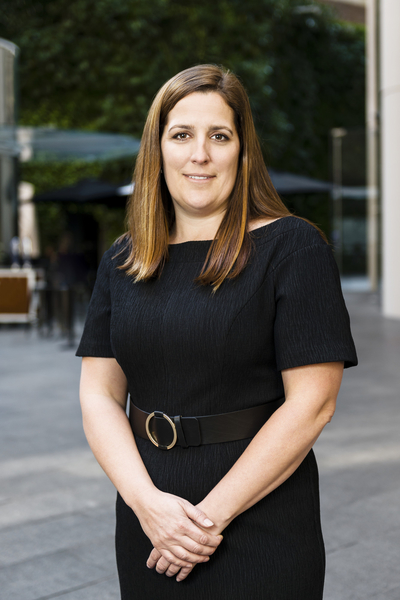 VICTORIA ADAMS, Director, Corporate and Project Finance,  Clean Energy Finance Corporation
Victoria Adams is a Director in the Investment Team at the Clean Energy Finance Corporation, focussing primarily on the Built Environment. Victoria works on the Local Government, University and Community Housing Platforms at the CEFC. The CEFC's Local Government Program is an initiative to assist Australian councils to invest in a range of clean energy technologies to help reduce energy costs and lower emissions, drawing on tailored CEFC finance options. Victoria also has experience in utility-scale solar projects, investment funds, social infrastructure, public private partnerships (PPPs) and climate bonds for the CEFC. Before joining the CEFC, Victoria worked at Deloitte, Goldman Sachs and Macquarie Capital. She has a broad range of corporate finance experience in mergers and acquisitions for both advisory and principal transactions across a number of industries. Before moving into investment banking, Victoria worked as a civil engineer, specialising in tunnel design and construction.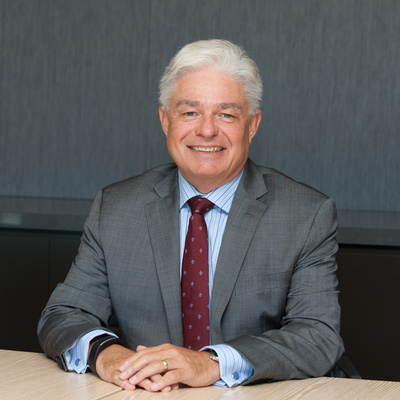 DENNIS CLICHE, Chief Executive Officer, Cliche Advisory Services
Dennis Cliche was Chief Executive Officer of Sydney Motorway Corporation SMC, which is constructing, delivering and operating Australia's largest road transport infrastructure project – the $16.8Bn WestConnex toll road. Dennis led the organisation from start-up through to the $9.3Bn sale of 51% of the company to Sydney Transport Partners in Sept, 2018. He left at the completion of the transaction.
He has held senior leadership roles across a range of industries and major transport infrastructure organisations in Australia, France and Canada. This included CEO or MD positions at his past four employers.
Dennis was previously the Managing Director of ConnectEast, operator of Melbourne's EastLink tollway, where he led the company from early ramp up to steady state operations. He oversaw the company's sale to eight pension funds and its subsequent delisting from the ASX. Dennis was also at the helm for the refinancing of $1.2Bn debt including an inaugural issue of Australian bonds.
Prior to ConnectEast, Dennis was the Chief Executive of TransdevTSL, a joint venture company responsible for the Australian public transport operations of Transdev/Transfield Services including Yarra Trams, Shorelink Buses and Brisbane Ferries.
Until recently, he was a Director of Roads Australia. Previously, Dennis was also the Honorary Consul of Canada in Victoria, President of the Victorian Chapter of the French Australian Chamber of Commerce and was Chairman of the Transport Reform Network. He holds the Ordre National du Mérite from the French government.
******FINAL SPEAKER TO BE ANNOUNCED EARLY JUNE 2019*******
12:00 PM – Check-In
12:15PM – Lunch is Served
12:30 PM – Welcoming Remarks
12:40 PM – Panel Discussion followed by Q&A
1:40 PM – Q&A
2:00 PM – Networking
2:30 PM – Event Closes