CACC Melbourne Celebrates Canada Day
Join the Canadian Australian Chamber of Commerce (CACC) in Melbourne for a night of Canadian food, friends and festivities and win a trip to Canada – courtesy of AIR CANADA!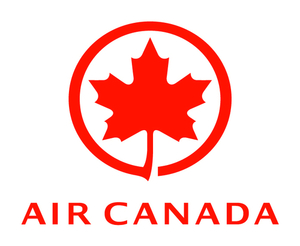 Join us for a very special CACC event to meet board members, sponsors, Melbourne Committee and other CACC members as we celebrate Canada's birthday! Dig out your red and white and have a chance to win one of the many door prizes sponsored by some fantastic Canadian companies. With limited space, book your ticket now to make sure you don't miss out.  Ticket price includes entry to win draw prizes, light nibbles and beverages. 
GRAND PRIZE includes a return trip on Air Canada from Melbourne to Vancouver. 
Air Canada is full premium airline and the only airline to fly non-stop from Sydney, Brisbane and Melbourne to Vancouver, Canada. Voted Best Airline in North America (Skytrax), Best Business class in North America's (Skytrax), Best Long-Haul Airline in the America's (AirlineRatings.com)
OTHER GIVE AWAYS INCLUDE: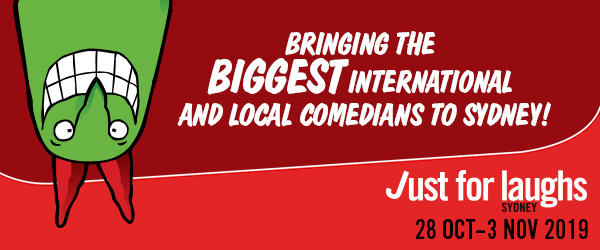 Working closely with Australian impresario Adrian Bohm Presents, Just For Laughs Sydney is a week-long fully curated comedy festival that features a top line-up of international and Australian comedy stars, as well as new and up and coming comedians from Australia and around the world. It includes an All-Star Gala, which puts local comedians on stage at the Opera House alongside the biggest comedians in the world as well as artists such as Russell Brand, John Cleese, Aziz Ansari, Trevor Noah, Martin Short, Bill Burr, Ken Jeong, Drew Carey, Margaret Cho, Kathy Griffin, Noel Fielding, DylanMoran, Bill Bailey, Adam Hills and Dave Hughes.

In July 2019, Melbourne will host the exclusive Australian premiere of the acclaimed Broadway musical COME FROM AWAY – the remarkable true story of the small Canadian town that welcomed the world after 9/11. Come From Away has inspired an international audience through the show's heart-warming, joyful and emotional experience and its strong key themes of humanity, kindness and community. See here for a taste of what to expect from this ground-breaking musical.
ACMN – the marketing and advertising agency representing Come From Away – are seeking the support of CACC members to help promote this Australian production of Come From Away to reach broader audiences. ACMN welcomes the opportunity to partner on this incredible show through a promotional exchange, where they are seeking promotional avenues such as exposure to consumer databases, access to digital assets and channels, in-store promotions or more, in exchange for exclusive show-related benefits.  

KURIOS – Cabinet of Curiosities is Cirque du Soleil's 35th production since 1984.
Wonders abound for those who trust their imagination, as the new show from Cirque du Soleil – KURIOS takes you on a journey through the nineteeth century where there exists a hidden world – a place where the craziest ideas and the grandest dreams await. As Kurios brings an international cast of 47 new artists from 17 countries, a collection of otherworldly characters made up of world-class gymnasts, acrobats, contortionists, hand-puppeteers, yo-yo wizards, clowns, actors and musicians. Together they turn Cirque du Soleil's newest show KURIOS and its steampunk world upside-down with an energetic gypsy jazz, electro swing soundtrack.
Start Date (Austalia) :
Start Time (Austalia) :
Start Date (Canada) :
Start Time (Canada) :
Organizer :
Register Now