CACC Welcomes International Guest of Honour, Professor Jamie Cassels, President & Vice Chancellor of the University of Victoria (UVic), British Columbia, Canada
Please join us for breakfast with President Cassels and representatives from UVic to network and learn more about UVic's international collaboration interests related to: indigenous education, clean energy and technology development, oceans science, climate change and assistive technologies. 
PLEASE NOTE THIS MEETING IS BY INVITATION ONLY.
HOSTED BY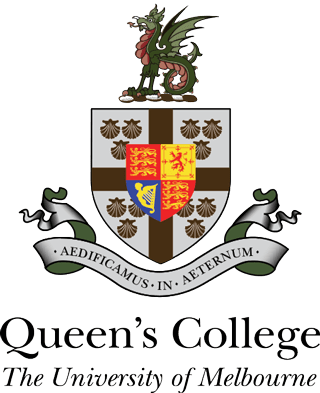 KEYNOTE SPEAKER



PROFESSOR JAMIE CASSELS
President & Vice Chancellor, University of Victoria
(British Columbia, Canada)


Professor Jamie Cassels is the seventh President and Vice-Chancellor of the University of Victoria. He is a legal scholar of international stature, a nationally-recognized master teacher and scholar, and a talented university administrator noted for his outstanding leadership and vision.

Before becoming UVic's President in 2013, he served as Dean of the Faculty of Law from 1998-2001 and as Vice-President Academic and Provost from 2001-2010. As Provost, he was instrumental in formulating UVic's strategic direction and as president, further evolved the University's strategic framework. He continues to be a strong advocate of excellence in teaching and of research-enriched learning.

Prof. Cassels has been a professor of law for 38 years, and is a member of the Bar of British Columbia. He is the author of numerous books and articles and has received awards for his scholarship and teaching, including a 3M National Teaching Fellowship. He was appointed Queen's Counsel in 2004 for his scholarly and service contributions to the legal profession. He holds a BA in law and philosophy from Carleton University, an LL.B from the University of Western Ontario and an LL.M from Columbia University.
He has been consulted by organizations and governments at all levels on issues of public significance, and has also been active in many professional and community organizations including the Continuing Legal Education Society, Big Brothers Big Sisters of Canada, and the United Way.
---
AGENDA
7:30AM – Light Breakfast / Networking
7:45AM – Welcome
7:50AM – Guest of Honour Remarks
8:10AM –  Discussion with Q&A
9:00AM – Boardroom Briefing Concludes
---
MEETING FACILITATOR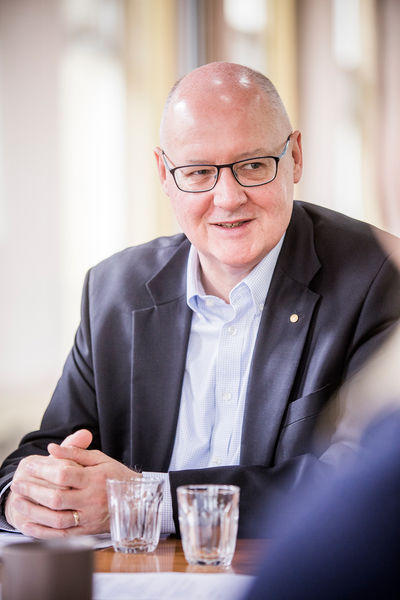 STEWART GILL OAM
Master/Head of College, Queen's College
(Melbourne, Australia)
Stewart Gill is currently Master/Head of College of Queen's College within the University of Melbourne. He is a graduate from the Universities of Edinburgh, Toronto and Guelph – the latter two on a Canadian Commonwealth Scholarship and currently serves as the Ambassador for the Association of Commonwealth Universities in Australia. Stewart is a past President of the Association for Canadian Studies in Australia and New Zealand, the founding Chairman of the Pacific Asia Network of Canadian Studies, and the immediate past President of the International Council for Canadian Studies. He serves on the editorial board of Australasian Canadian Studies and The International Journal of Canadian Studies/Revue Internationale D'Etudes Canadiennes and was formerly on the editorial board of Canadian Foreign Policy.
 In 2016 he was awarded an OAM for services to tertiary education and the wider community.
---
About the University of Victoria:



LEARNING AT THE EDGE
UVic is a place where breakthroughs happen and changes emerge. Here, on the stunning west coast of Canada, we challenge the conventions of the status quo and inspire new perspectives. Our campus is full of green spaces, modern buildings, thoughtfully designed lecture and lab facilities, and state-of-the-art libraries. We're proud to be a community where disciplines intersect, generating unique insights in one of the most extraordinary environments in the world. We've nurtured freedom and discovery for bright minds for more than 50 years, and our graduate students and faculty have a legacy of achievement with original research that creates vital impact around the world.
CREATING VITAL IMPACT
As leaders in oceans and climate, Indigenous and cultural studies, and global development with a conscience, our research is vital and world changing. We are out in front in the fields of matter, alternative energy systems, fine arts, genomics and proteomics, and advanced computing technologies. Right now, we're exploring ways to build healthier societies, foster cultural knowledge and traditions, and put our values into practice at home and abroad.
OUR EXTRAORDINARY ENVIRONMENT
Here, on the tip of an island on the edge of the continent, Victoria is a modern capital of nearly 367,000 people and one of the most liveable cities on the planet. Renowned for its cultural heritage, outdoor lifestyle and community-driven neighbourhoods, it's easy to find your place here. With unparalleled access to mountains, forests and ocean, and one of the mildest climates in Canada, ours is the perfect home for year-round hiking, cycling and kayaking. If it's urban living you're after, there's a robust arts and music scene and a coffee and culinary culture fed by local farms and outdoor markets. When you need your big-city fix, Victoria is a gateway to nearby Vancouver, BC and Seattle, WA. If it's contemplation and nature you're seeking, head for the nearby beaches.
THE EDGE OF INNOVATION
Building on our strengths in environmental studies, earth and ocean sciences, and sustainable approaches to business and law, our programs make differences to people, places and the planet. Newer graduate offerings reflect areas of emerging interest in neuroscience and the performing arts, while our deep commitment to professional programs launches and advances fulfilling careers.
About the Queen's College: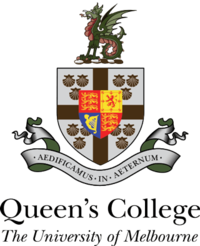 Founded in 1887, Queen's College is an academic community designed to complement undergraduate or graduate university education. The large range of activities, the academic and pastoral support, facilities, and the daily interaction with such a diverse community, from visiting senior scholars of international repute through graduate students to undergraduate, allows students to discover and develop skills and experiences they never thought possible. It provides the environment and resources to create a transformative university experience as a true community of scholars. At Queen's, we pride ourselves in providing opportunities for personal growth across academic, sporting, and cultural interests beyond what you could obtain from other accommodation options.
Queen's College is a residential community of diverse and enquiring minds.
At our college, we pride ourselves on providing opportunities for personal growth and across academic, sporting, and cultural interests beyond what you could obtain from other accommodation options.
The importance of these values has been stressed from the very beginning of Queen's history, arising from our founder, E. H. Sugden, a man of both sciences and arts, a champion of women's education and of access to education for all.