CACC Committees – Merci Beaucoup!



The CACC Board say "Thank You / Merci Beaucoup" to our dedicated network of Volunteers.
Without our CACC Volunteers' dedication and support, the success of the past year would not have been possible.
Whether a volunteer's contribution came in the way of copywriting, sponsorship development, event management, business advice, leadership, or any other function that makes our chamber tick, hardwork and efforts did not go unnoticed.
To show our gratitude & celebrate a successful 2019, the CACC would like to host our dedicated Volunteers and newest SME members for a cocktail reception. This will give us the chance to mingle as a group and reflect on another great year of promoting ongoing collaboration between Canada & Australia. As well as discuss the many exciting things we have planned for 2020 and beyond!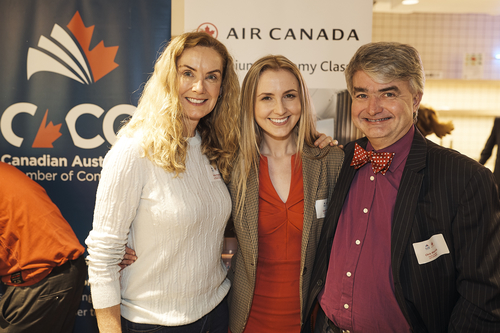 Start Date (Austalia) :
Start Time (Austalia) :
Start Date (Canada) :
Start Time (Canada) :
Organizer :
Register Now